Denman Conservancy Association & Conservancy Hornby Island
In collaboration with BC BATS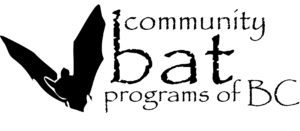 Project Managed by  Denman Conservancy Association
Funding from 
Denman Conservancy Association
Bob Berry Fund
BC Bats – Habitat Conservation Trust Fund
National Wetland Conservation Fund
Comox Valley Regional District
The Denman Bat Project will
Help you locate a site for a bat house or help put one up.
Pick up any dead bats*.
Provide information and lend you a counter for counting bats.
Identify bat species on your land.
Provide information on bats or bat issues.
Denman BAT Project   Help & Bat Information is available on  Wednesdays until mid-August 2017!
Bat Project DCA Volunteer Intern: Tynan Phillips
Contact the Bat Project @ 250-335-2151 or di2017bats@gmail.com
For more about Community Bat Programs of BC :   http://www.bcbats.ca
---
2017 Bat Project Activities
This year Conservancies on Denman and Hornby islands are collaborating in the BC BATS Province-wide Community Bat Conservation Program.  We will be covering the four goals of the BC Bats program:
Education & outreach about our bats and their habitat.
Information and assistance to landowners with bat issues / Collection of any dead bats.
Bat habitat protection and the installation and monitoring of bat houses,
Annual bat counts for bat population data.
more about: