25th Anniversary Picnic and Mystery Hunt
The membership of the Denman Conservancy is invited to attend a picnic on Sunday  August 21st to help celebrate the 25th anniversary of the DCA.
reserve this date!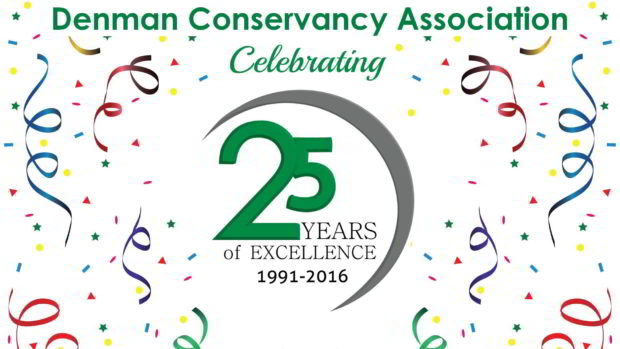 As part of the celebration and to encourage everyone to take a closer look at the DCA properties on the Island (Morrison Marsh, Winter Wren Wood, Lindsay Dickson, Central Park, Inner Island Nature Reserve, the Settlement Lands, and Railway Grade Marsh) the DCA is staging a mystery quest/hunt in conjuction with the picnic.  Small signs bearing individual or pairs of words, collectively making up a conservation oriented quote will be carefully hidden somewhere on the properties in early August.  Anyone successfully locating all the words and figuring out the quote will have their name entered into a draw for some great prizes at the picnic.  Watch for more information in August.  Anyone not yet a member of the DCA can contact DD Fuchs at __ 5-1413.
or mail in a  Membership-Application-Form.pdf