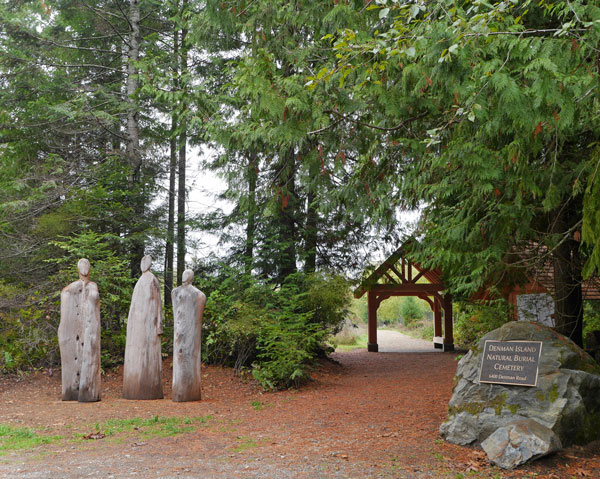 Denman Conservancy congratulates Denman Island Memorial Society on the opening, Sunday 13th October, of its Natural Burial Cemetery. The cemetery has been established on land at one corner of Central Park donated for the purpose by Denman Conservancy. A condition of the donation was that a Conservation Covenant be placed on the cemetery land to ensure that after its use for burials the land will eventually revert to a natural forest.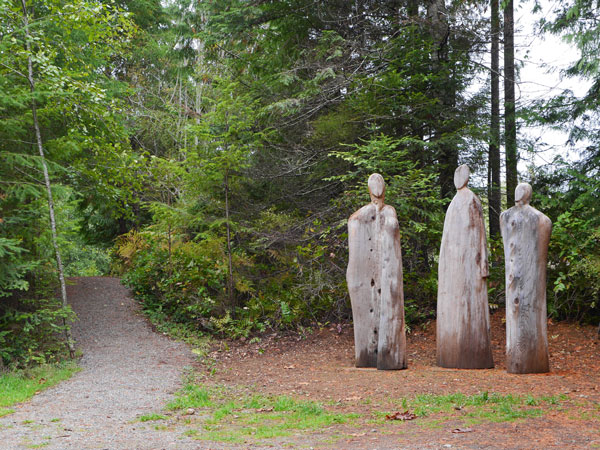 The Cross-Island Trail skirts the frontage of the Cemetery along Denman Road. The Cemetery has an 8 meter deep buffer of undisturbed forest adjacent to road frontages.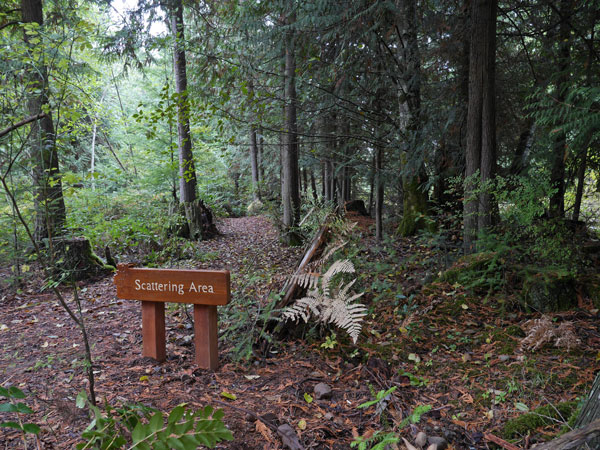 The scattering area (for ashes from cremations) is incorporated into the 8 meter buffer adjacent to North Central Road. This young redcedar and Douglas fir forest is recovering well from the logging that took place around 2000.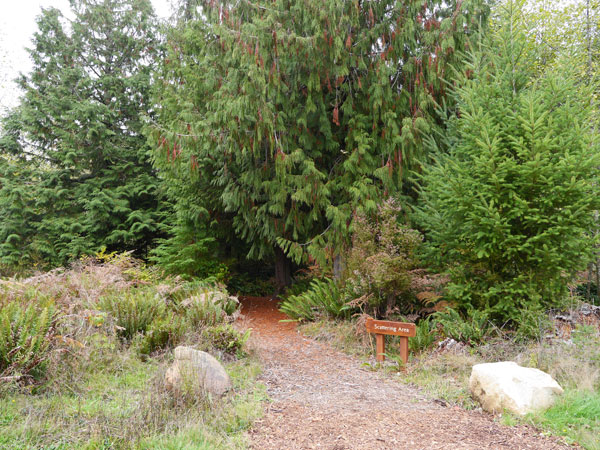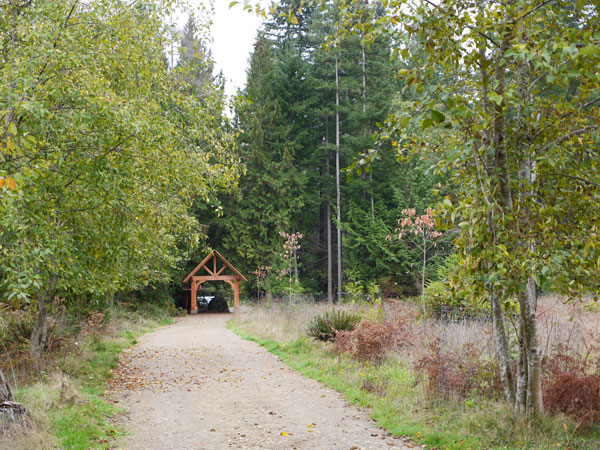 The Allee will be an avenue lined with trees native to Denman Island. Some trees have been planted to supplement those already in place.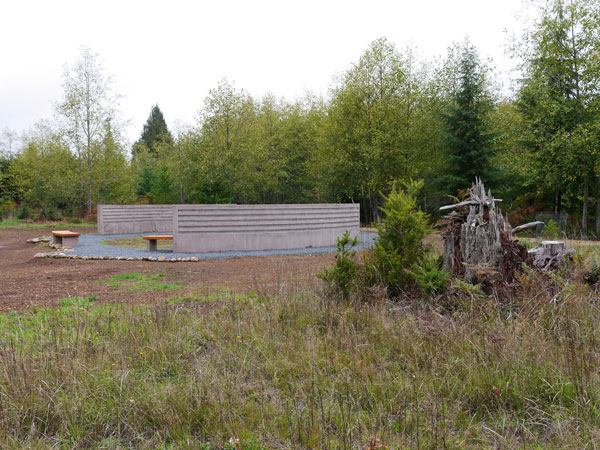 Beyond the Gathering Place (encircled by the memorial walls) is a Red Alder forest which will provide the final third of the cemetery area, not expected to be required for about 65 years. By that time the Alders will have reached the end of their expected life.
Right foreground is one of the 'heritage stumps' from the first logging of nearly 100 years ago. Some of the heritage stumps still carry the notches for springboards that were used by the hand-fallers to stand on while they swung their axes and cross-cut saws.
for information about cemetery operations and management: click here