Hooker's onion is a modest plant with only a few chive-like leaves. However it is graced with elegant flowers. Mine first showed its rose-purple buds on 24th May.
By 27th May the first blossoms were opening and on 31st May the first to open were fading. All these days were hot and sunny, high temperatures each day in the low 20s C.
Note: Originally I identified this plant as a Nodding onion; fortunately I was corrected, see comment below.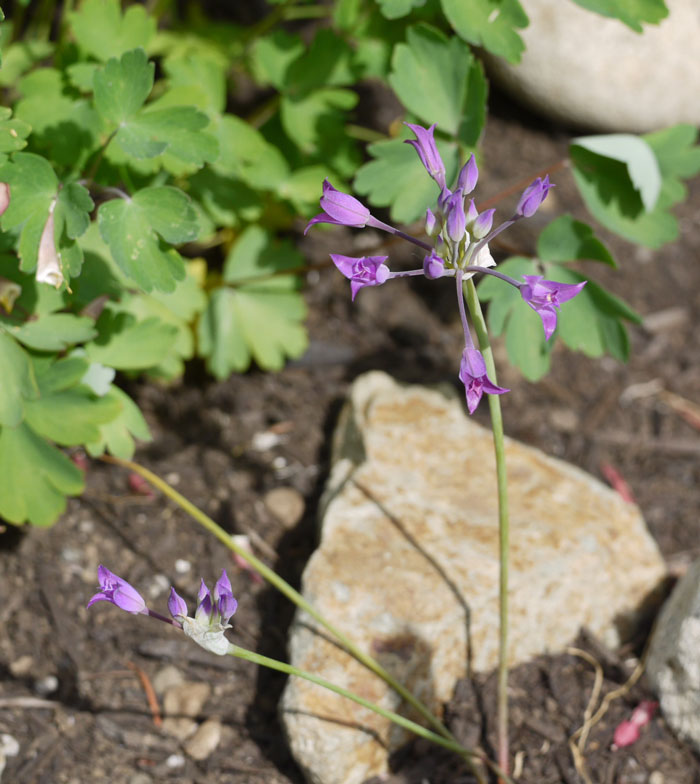 Hooker's onion. Allium acuminatum